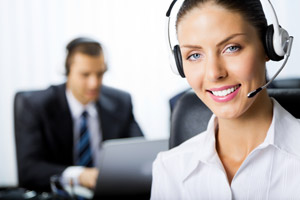 Loading on two levels
All our trailers have a system for loading on two levels - it allows us to transport 66 euro pallets. Loading cargo in two levels is very safe technique that reduces costs and allows perfect packing and transport of loads. Loading - With this system we can offer you two different cargo heights, which can be simultaneously loaded and unloaded.
Secure and in many ways - Height of crossbeams in the upper level of the cargo can be adjusted according to your needs and safely transported.
Convenient and time-saving - The use of this system allows us to perform two loadings at a time, as well as shipping of 66 euro pallets, which saves your storage resources.
Satellite technology
To offer our customers transparent transport, all our vehicles are equipped with the latest GPS / satellite technology.
With this technology, our dispatchers can get the computer accurate temperature data in a few seconds, as well as data on the load and the vehicle itself. We can also obtain information about the protocols of tempereature measurements in the past year. The latest technology for temperature monitoring and controling and vehicles positioning across Europe, allow transparent transport
Freight trucks with cabs
Only the best is good enough for us. In our fleet we have only the most modern trucks. To participate in traffic in the safest way, all our vehicles have, among other things, safety package, the sensor for controlling the movement of the corresponding line, distance sensors and an automatic safety brakes.
Trailers
All our trailers have a system for loading into two levels and item is insured. We carry and flowers, because they are beyond our trailers and more.
Chillers
We rely on the leading manufacturers Thermo King and Carrier -refrigeration units that we use allow a tolerance of 0.5 ° C. The latest models work on silent principle, so that the noise due to the work of units is significantly reduced.
IT
Industry of transport and logistics today can not be imagined without modern information technology. That's why we use modern software solutions in disposition, financing and realization of the requests. Filing of delivery certificates is very important in freight forwarding and that is why we have been making an archive for years of all our transport documents electronically in PDF format. And it is an advantage for our clients-months after the completion of transport you can get all the relevant documents by email or fax.